Painting
On these paintings I was trying to explore movement. I started by drawing all kinds of things that resembled movement, and found that the horses were an ideal subject to explore it.
I also searched for intriguing elements, such as dresses and children and made compositions in order to discover how to do it.
After this I started exploring dancers, as you may see in another project.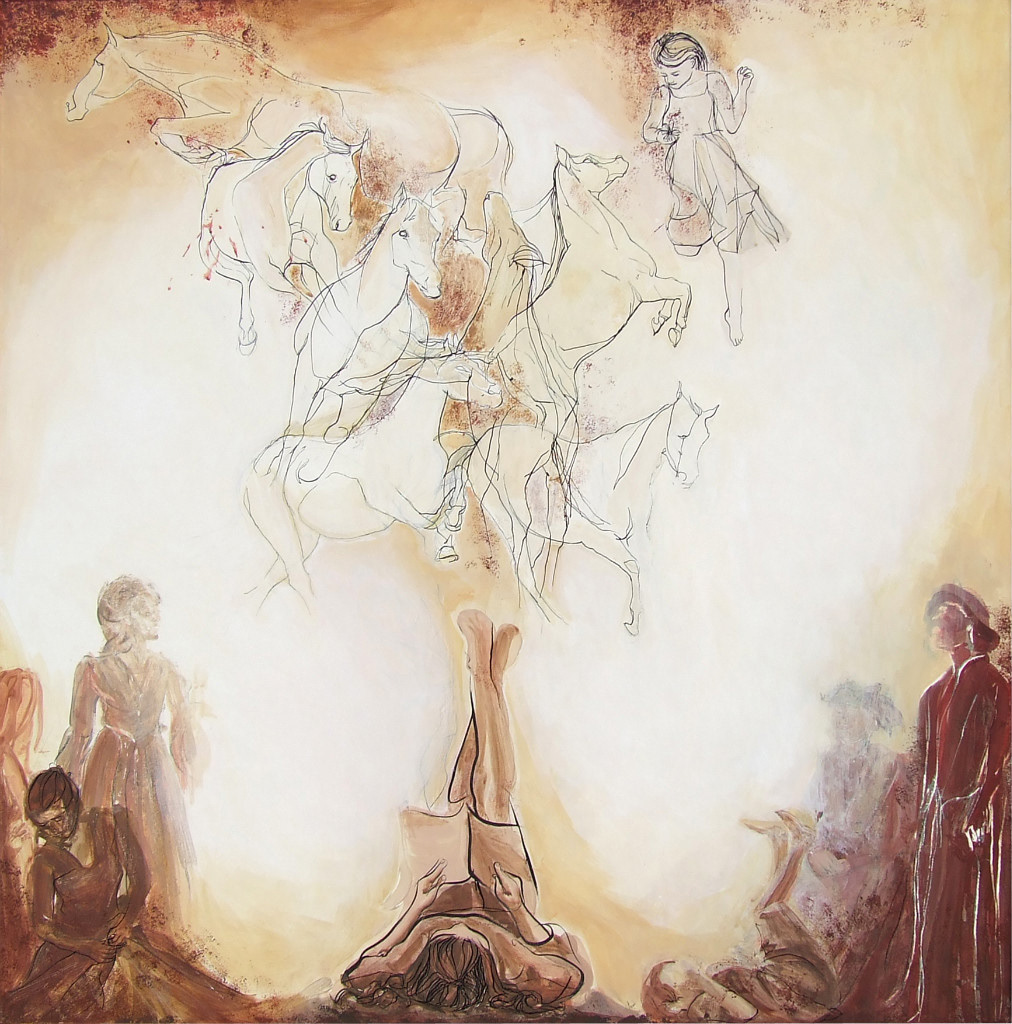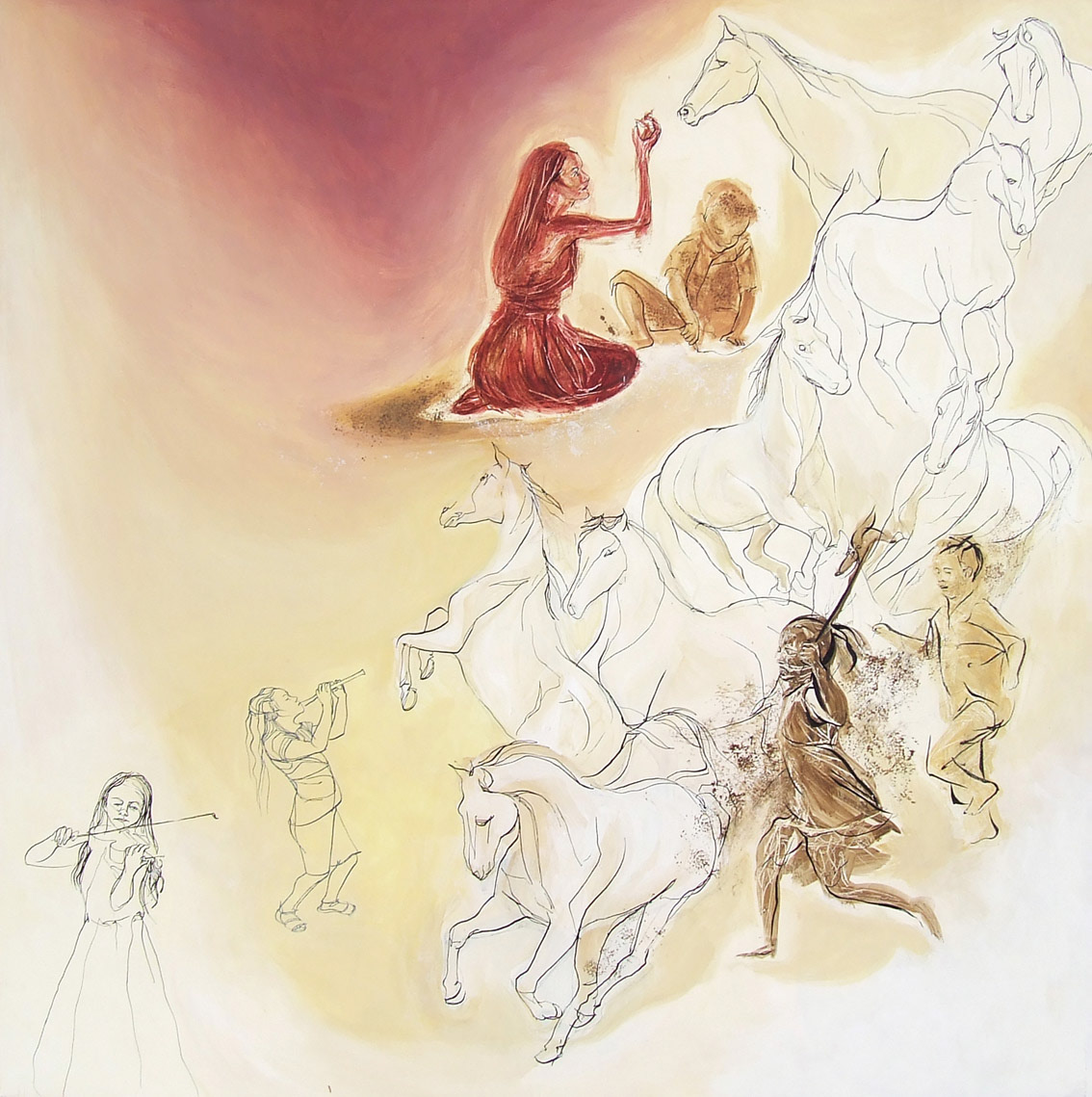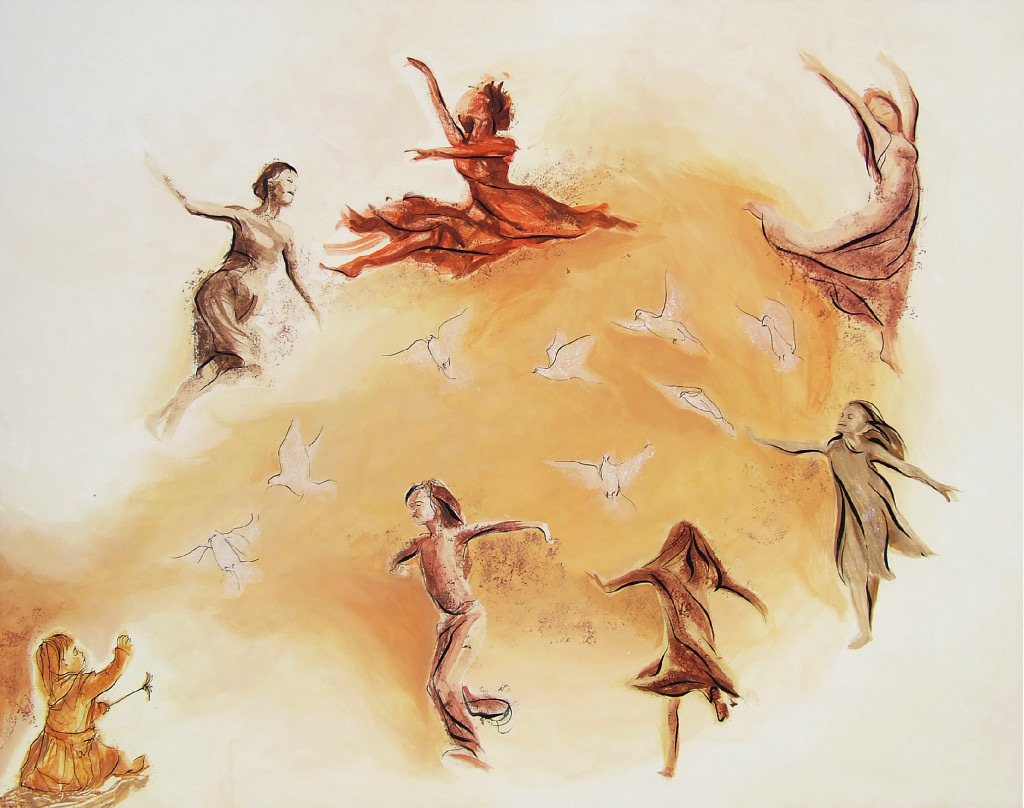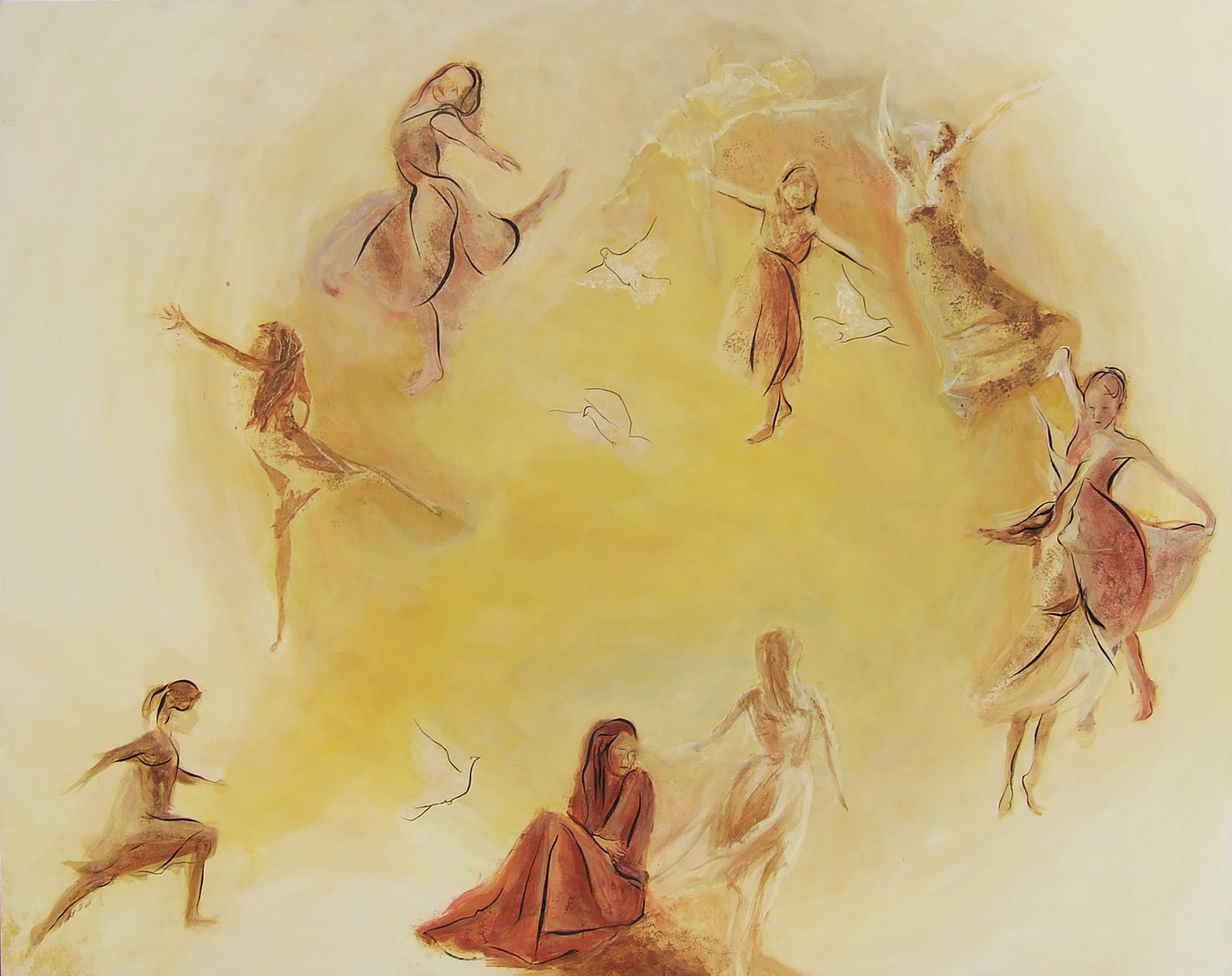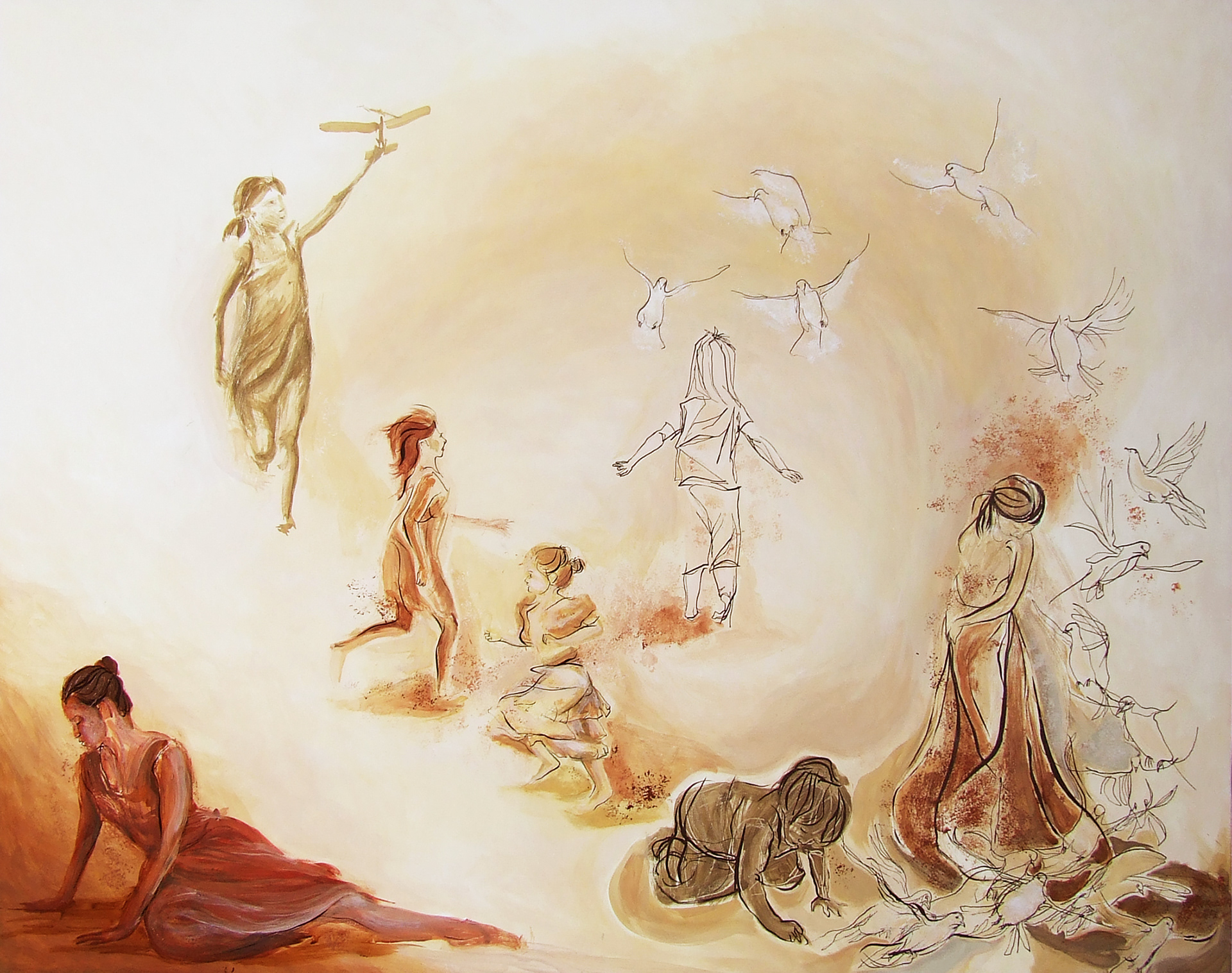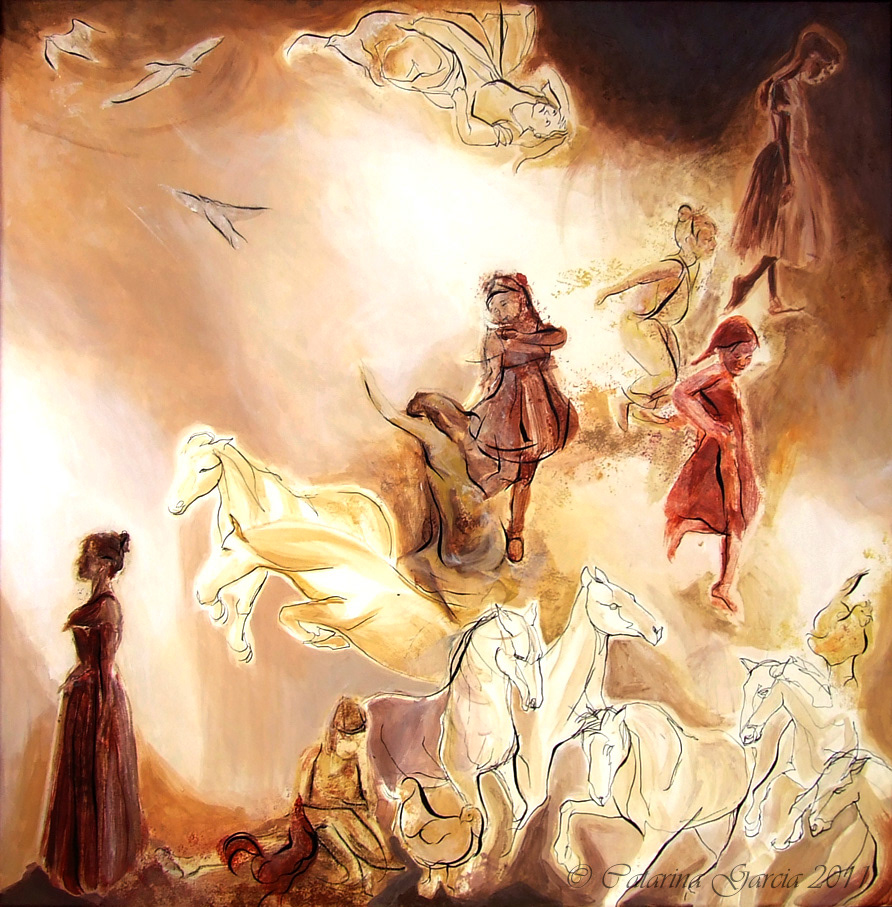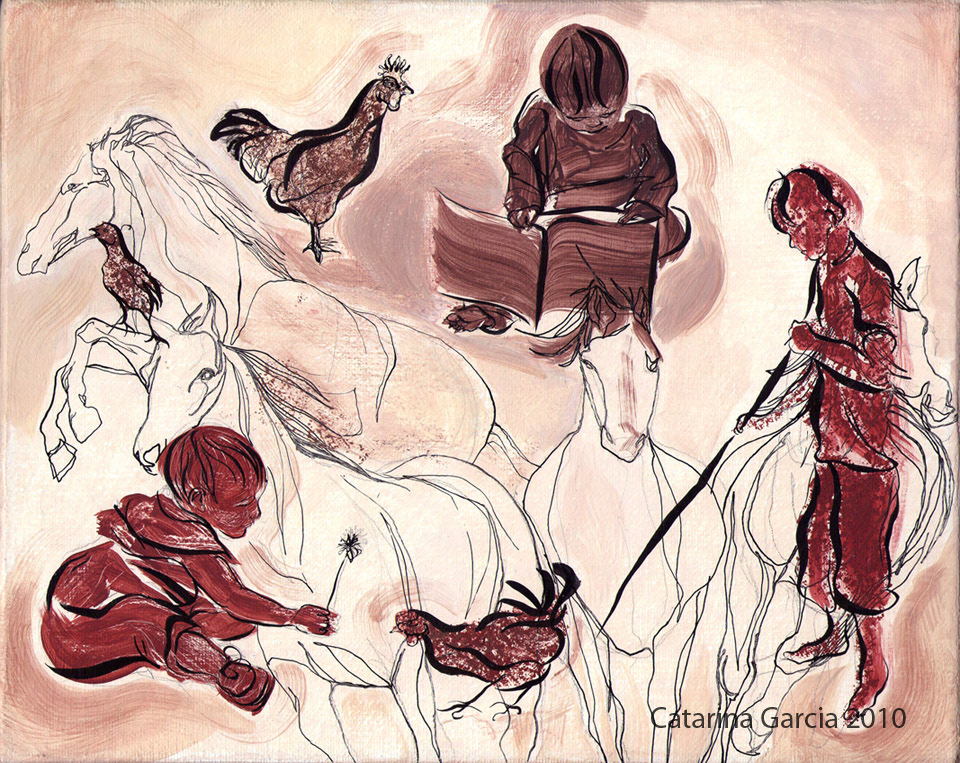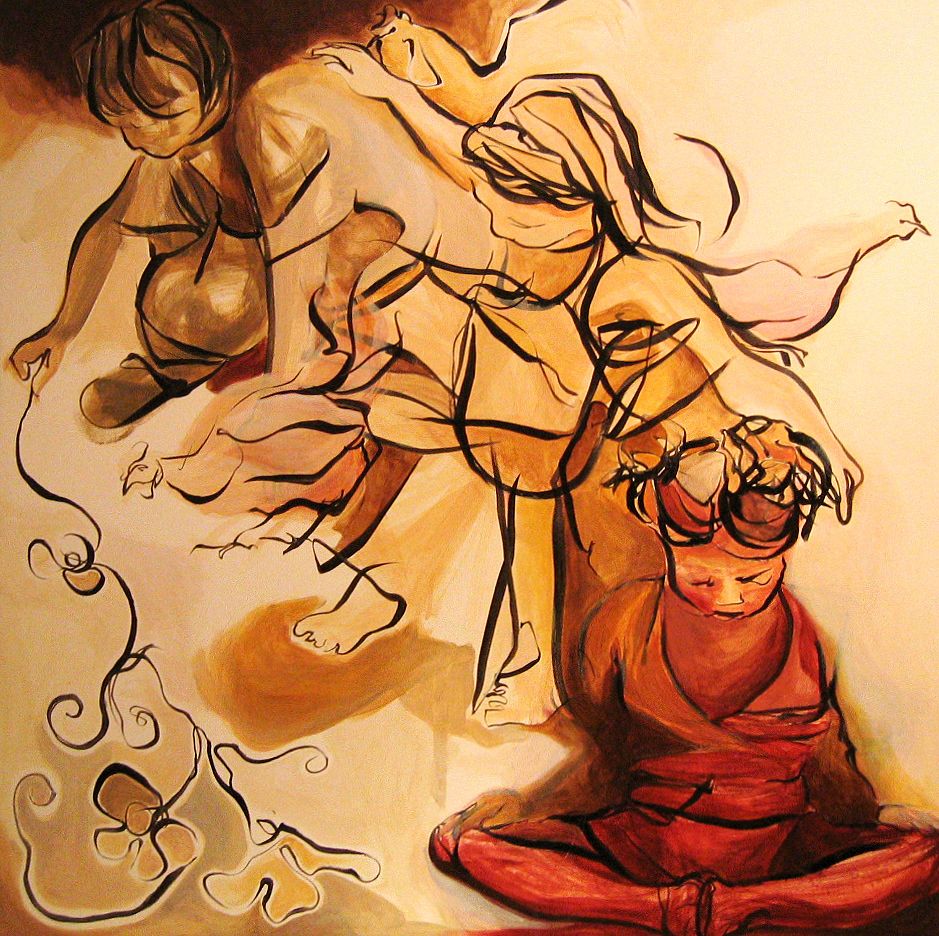 Several Paintings I did for 2 exhibitions that I did in Lisbon and Oporto in 2011. I'm open to more ways to expose work like this outside Portugal.

These paintings meant to give attention to dreams as part of a childish way to view the world. For example, a child can easily give a name that has nothing to do with the object we're looking at. An adult has more difficulty in viewing the world in a different way. With this, I have developed this series.
See my blog for more work: http://catarinamgarcia.blogspot.com